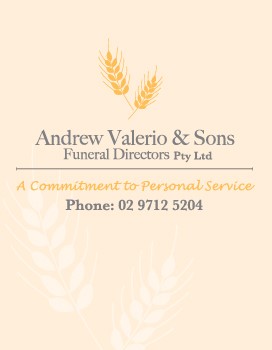 Following the wishes of our loved ones, even after death, is very important to us. For those that are left behind, it is comforting to know that we were there for our friend or relative to the end, and that we carried out their final requests.
To help you fulfil these wishes, Andrew Valerio & Sons offer cremation services in the Sydney area. Increasing numbers of people are opting for cremation over the more traditional funerary methods, and – as providers of a compassionate, considered and complete funeral service in Sydney – it is vital that we are able to accommodate those wishes.
Get in touch with our service team today to discover more about what we can provide. Our aim is to give you a tailored experience which befits and pays tribute to the life of your loved one.