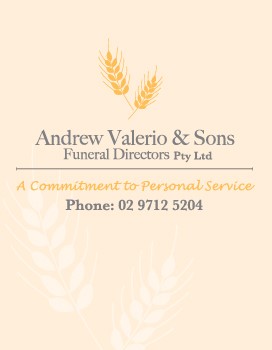 The Andrew Valerio & Sons service is a complete one, aiming to give you everything you need to ensure that the memorial ceremony is a fitting tribute to the life of your loved one.
This means taking care of all the details and additional extras which are associated with a funeral; additional extras like booklets, floral tributes, and catering.
We want you and your guests to be able to record kind words and memories about your loved one, so we can provide guest booklets if required.
We also understand how important selecting the right kind of floral arrangement is, so we work with you to ensure that, whatever you need, we can provide.
Finally, organising the logistics of catering can be stressful, so we make sure that this is handled for you. This is what we mean by a full service. If there is anything else you need from us, don't hesitate to get in touch.