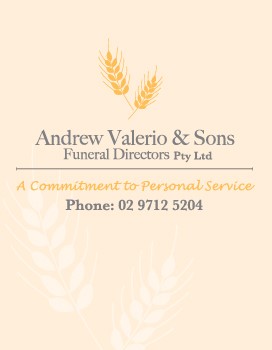 When we bid farewell to a loved one, meeting their final wishes and fulfilling their requests is always going to be at the forefront of our minds. A common request is to be buried at sea; whether for religious reasons, a lifelong attachment to the sea, or simply due to a personal desire.
At Andrew Valerio & Sons, the personal requirements and requests of the families we work with are always of paramount importance. If you wish to include a burial at sea service in the arrangements for yourself or for a loved one, get in touch with the team and let us build a bespoke memorial for you.
We feel that this tailored approach is vital, and so we always do our best to accommodate anything that our clients require.